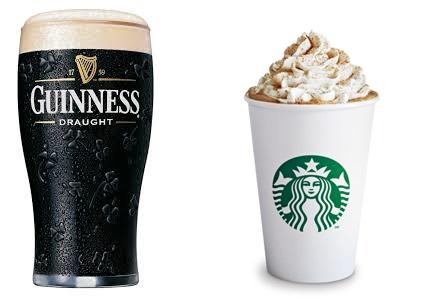 My morning routine is pretty basic—I have two kids (both elementary school aged)—so after I'm done getting the kids up and dressed, we watch the local news, followed by a few minutes of Good Morning America, before scurrying out the door to school.
Well, as always, #GMA had some interesting line items floating across the bottom of the screen, on their little news ticker, and one in particular caught my attention: STARBUCKS TRYING OUT NEW BEER FLAVORED COFFEE
Say what, now?
Look, I love Starbucks. I don't indulge myself with it as often as I used to—gotta keep that waistline trim and my pockets lint free—but when I do go, the last thing I'm thinking about is beer; just being honest. However, Starbucks seems to feel it's a transition that makes more sense than most think—at least that's what some restaurant industry experts are saying.
…one restaurant industry guru has another idea. Starbucks already is selling beer and wine at some of its stores in the evening, notes Sam Oches, editor of QSRmagazine, a restaurant industry trade publication. The new beverage could be a savvy way to "bridge the gap" between morning and evening crowds, he says.

Also, the test comes at a time the craft-beer movement is booming, adds Oches. "Craft beer fans love trying new things and love different flavor pairings." [emphasis added]

But Starbucks won't comment on when the special brew might be available at a Starbucks near you. Says Passe, "We're looking forward to learning more from the test."
That point about craft brewing is worth noting since Ohio and Florida rank No.'s 12 and 13, respectively in craft breweries and No.'s 4 and 25 in craft beer production (Brewers Association); they also rank No.'s 26 and 19 in Starbucks stores (per capita); whether any of these things actually played a part in the decision of the coffee giant to "test" out this new flavor is anyone's guess but I can tell you, without question, I won't be giving it a whirl anytime soon. I mean, call me crazy but I like my coffee to taste like…well…coffee.
Related articles